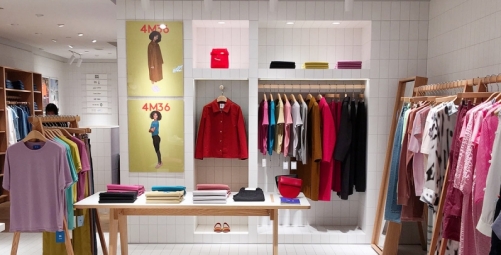 How to be great at visual merchandising in today's scenario
As a visual merchandiser, you may have run out of ideas sometimes. The best way to improve your visual merchandising is to make best use of the elements used for visual merchandising i.e. lightings, display materials, colours, etc.
Read a few techniques to improve your visual merchandising that will attract the customers at your retails store.
1. Create great experiential marketing using acrylic lighting
Lighting is a very important element in visual merchandising. Something looking dull without colour may look lively and florid with lighting. To create great experiential marketing at your window or place, acrylic lighting is very helpful. Acrylic Light Diffusing Boxes can create a mild and soothing lighting experience. However, lighting experience created with colourful acrylic sheets can give a jazzy and gorgeous look.
2. Bigger is better
Big screen or display sign boards are widely used by big brands now-a-days. Wall displays, long kiosks and price discount screens are more popular. These display screens are made from polycarbonate sheets which you can easily DIY. Polycarbonate sheets are available on eCommerce sites like amazon.com or nearby home improvement stores. You can also ask your fabricator to make big display screens using steel/wooden panels and frames, polycarbonate/acrylic sheets, screws and lights.
3. Be clear
Is your creation clear to display your product or message very well? If not then it's time to change your glass. Go for polycarbonate sheets which are half of the weight of glass and protect your visual art piece and products. Polycarbonate has more light transmission than acrylic. So, it can be the perfect material for a display screen or glass.
4. Try Different Places
Display window is your routine place but you can play at other places like walls, ceilings, counters and more places to showcase your products. Even at your regular windows you can create multi-segments and then dismantle it.
5. Go Digital
Digital signage has become very popular now-a-days. As the world is moving towards digitalisation, shop owners and marketers are willingly or unwillingly moved to digital approach. Interactive touch displays, digital banners and digital wall displays are new media that came into the light.
To create better visual merchandising, you'll need durable and quality acrylic and polycarbonate sheets. You can find the quality sheets details on here: https://www.tilarapolyplast.com/gpps-sheets-embossed-sheets-light-diffusive-sheets.html.