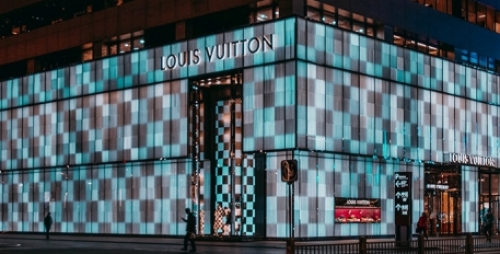 How top companies use architectural glazing to reflect brand personality
Many big brands and corporate houses nowadays have started an innovative way to convey a message and reflect their brand personality. They use architectural glazing. Creative and attractive exterior design of company headquarter, shopping stores, or institute's building is always a way to draw the attention of a mass. The curb appeal now-a-days has attained significance for the corporate companies and brands. The companies hire the best architects to create a look of the building that reflects brand personality. Following are the few ways to give a building modern look and reflect a brand personality.
Availability of modern materials like polycarbonate sheets and acrylic panels has made it possible. With this material what you can create is out of the world experience for the companies or brands.
Use a pattern or logo pattern on the glazing panel:
A pattern or symbols perforated acrylic panels used to glaze the facade of the building to reflect a corporate look of the brand. You can see in the pictures below how buildings with patterns perforated on the glazing look amazing.
Tilara Acrylic Panels are easy to cut in any size and any pattern can be perforated on it by CNC machine.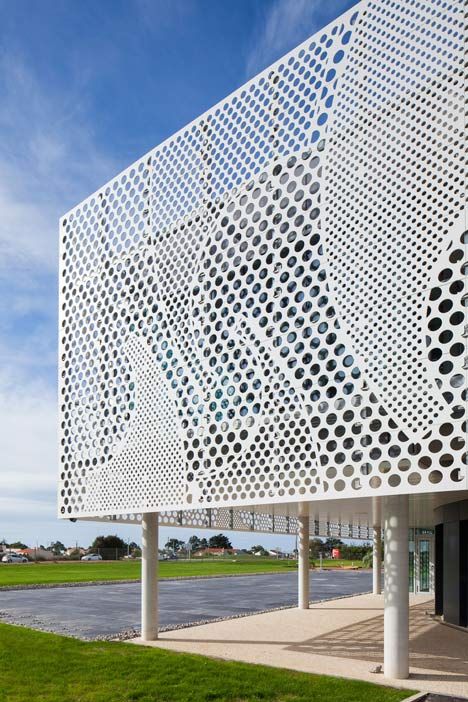 Office building of a yacht company - Beneteau in Givrand, France.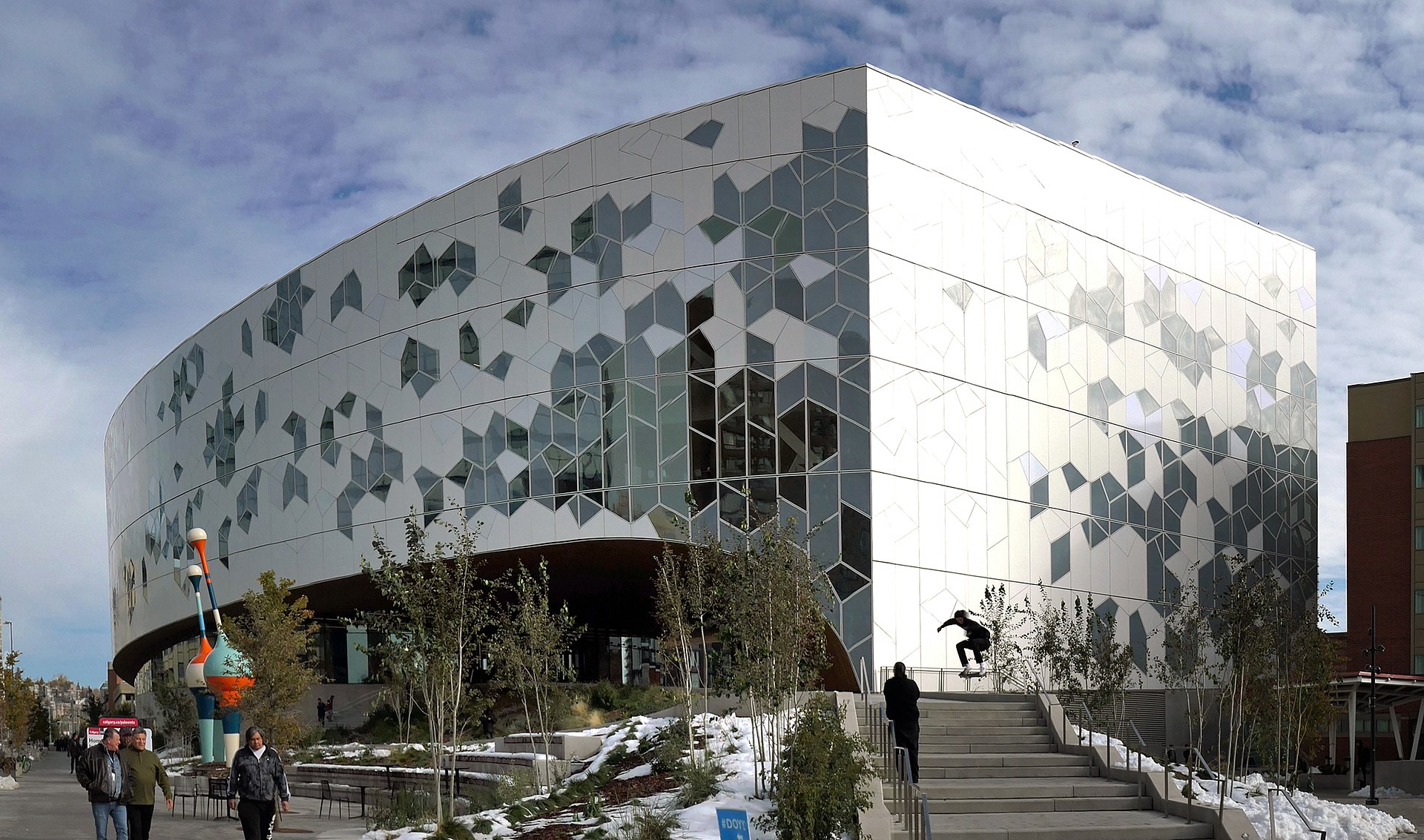 Calgary Central Library, Alberta
Translucent building:
Another way to make your building look attractive and glowing is by using translucent glazing. Use of semi transparent material - polycarbonate sheet creates wonderful lighting experience. Many shopping, fashion or retail brands have designed their shopping stores exterior translucent. This is a way to add flashy curb appeal to the building as the building colours change with the lighting.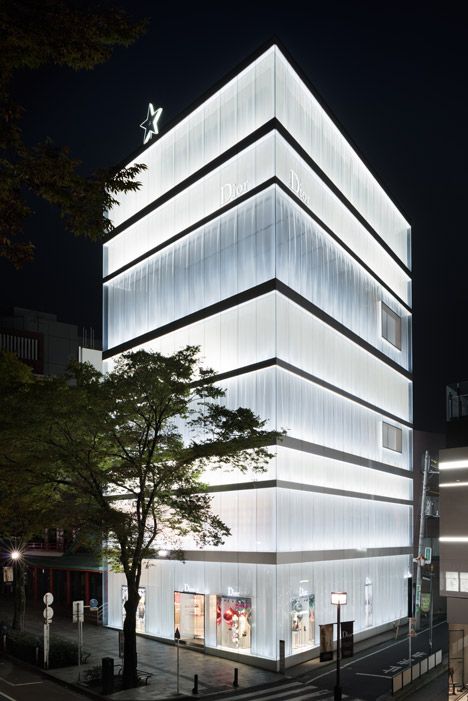 Dior's flagship store in Tokyo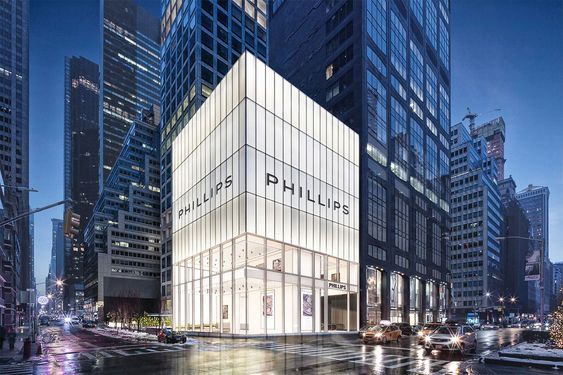 Phillips International Auction House
Video Wall Signage / 3D LED Displays: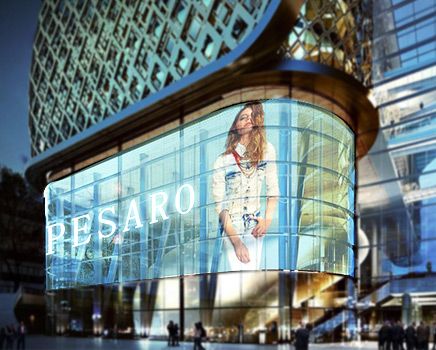 Video wall signage is becoming popular day by day in the digital signage industry. Now, companies are using that on building exterior. Big video wall signage covers all the building or most of the part of the building. This makes the building look fabulous. This way it serves two purposes - exterior design of the building and advertising of the brand.
The interesting part of this is that it has moving pictures or animation so the design can be changed whenever the brand or company wants. It makes a big impact on viewers outside the building.
The display screen is made of a very sustainable polycarbonate sheet and media is attached with the screen to broadcast the message or animation.
You might have seen the naked 3D LED Displays which people are circulating in social media. Those media are a mixture of 3D art, polycarbonate panel display screen and medium to display.
Source:
https://i.pinimg.com/564x/4c/cb/48/4ccb48175c53f5ed2defecd9ac4fd257.jpg
https://en.wikipedia.org/wiki/Calgary_Central_Library
https://i.pinimg.com/564x/9b/e6/59/9be6595178e57cf7d95ca56ed5de81ca.jpg
https://www.pinterest.com/pin/601230619011876233/?nic_v3=1a4ob8BM9
https://i.pinimg.com/564x/85/e6/58/85e658e63ff594412ea49fd5df2ad790.jpg