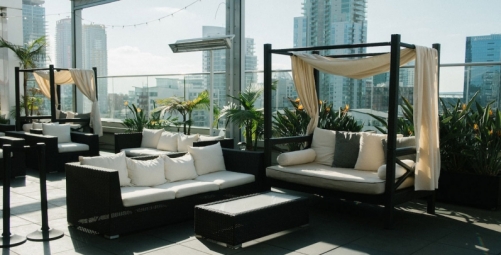 Tilara Polycarbonate Sheet for Terrace Applications
Terrace is as much a living space as a living room or bed room is. So, terrace design has the same significance as living room or balcony design. This article covers terrace applications of Tilara Polycarbonate Sheet and how polycarbonate panels help create amazing terrace design.
Whether you are looking to design your home terrace or rooftop restaurant, below are a few applications where you can use polycarbonate sheets or panels to make the space look fabulous.
Terrace applications of polycarbonate sheet:
Rooftop Pergola Roofing: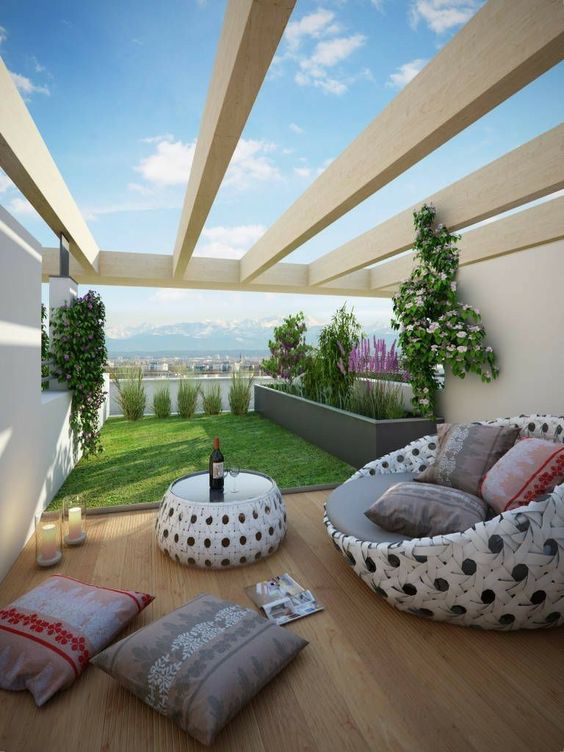 Img src: https://www.pinterest.com/pin/16888567370306422/
Rooftop Pergolas are gaining popularity among owners of residential as well as commercial property owners. Earlier it was popular for rooftop restaurants but now people install it on their home terrace. Roofing of the pergola has to be weather-proof and protective of harsh sunlight, rain, etc. No material other than polycarbonate sheet can be the best for the roofing of rooftop pergolas.
Tilara Polycarbonate Sheets are long lasting and can stand any weather and so it is mostly used material for rooftop pergola roofing worldwide.
Terrace Fence: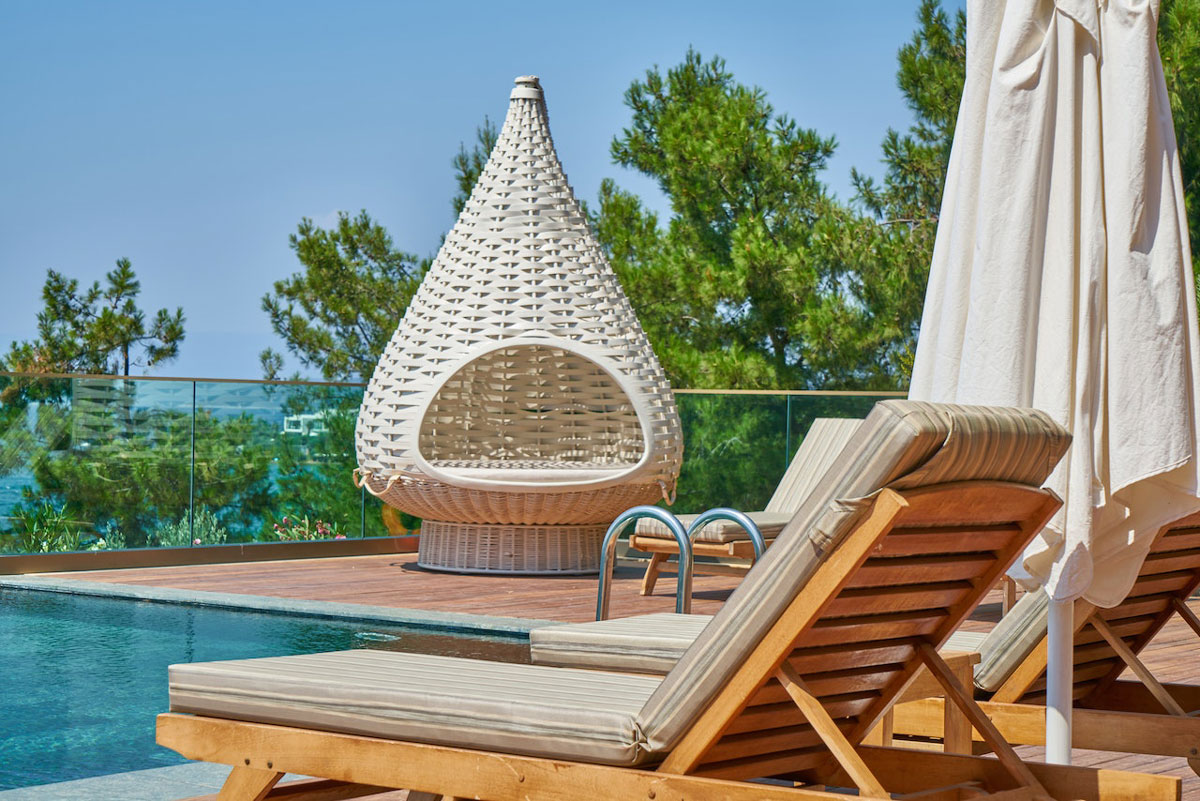 Fencing on a terrace is a must for protective reasons. To enhance the visual appeal of the place people are using polycarbonate fences now-a-days. Frameless polycarbonate fence is a new trend among architects, property owners and construction companies.
Tilara Polycarbonate Sheet is the best option for any terrace you want to give an enhanced look.
Terrace Awning:
Img src: https://i.pinimg.com/564x/3f/d2/a0/3fd2a01b9502be6ec8d4e57065244cd8.jpg
Terrace awnings are installed whether curbside of the house or on the roof of terrace room. Curbside awning protects the entire house however awning installed on the terrace room protects the terrace. With the terrace awning, the house looks appealing.
The Benefits of using awnings made from Tilara Polycarbonate Sheet are many. Tilara Polycarbonate Sheets are available in various colours, UV protection on both sides and durable for a longer period of time.


Rooftop Sunroom: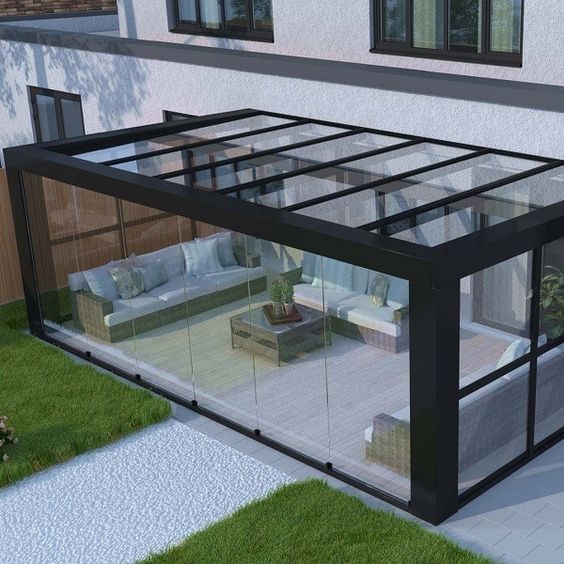 Img src: https://i.pinimg.com/564x/48/5b/11/485b116a4bab42badcc559f5bc2c6f70.jpg
You can get an abundance of sunlight on the terrace and so sunbathing on a terrace is the best way to enjoy it. One thing you should be conscious of is about harsh sunlight. Sunroom built with a polycarbonate sheet on the terrace can save you from harsh sunlight.
Terrace Garden Greenhouse:
img src: https://in.pinterest.com/pin/980025568889690006/
Installing mini greenhouses in terrace gardens is the new trend. Greenhouses are built with polycarbonate sheets. Tilara Polycarbonate Sheet is widely used material to build any kind of greenhouses from small to medium and large ones.
For any questions or details related to Tilara Polycarbonate Sheet, visit the official website of Tilara Polycarbonate Sheet manufacturers in India - https://www.tilarapolyplast.com.
E-mail us at: sales@tilarapolyplast.com / export@tilarapolyplast.com
Call us on: 91-99241-55502 / 91-96011-11155
Visit our LinkedIn Page: https://in.linkedin.com/company/tilara-polyplast-pvt-ltd
Visit our Facebook Page: https://www.facebook.com/tilarapolyplast/
Visit our Twitter Profile: https://twitter.com/tilarapolyplast