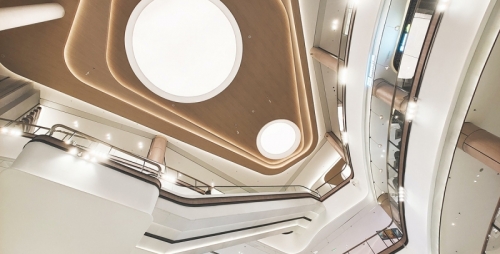 Tilara Sheets for modern roofing architecture
Modern roofing architecture has changed its shape from traditional flat roofing to interesting custom shapes. Not only that but the materials used nowadays are lucrative in terms of their benefits. Here, we'll discuss Tilara Sheets as roofing material and its benefits.
When you use Tilara Sheets for your large commercial architectural projects like shopping centres, hospitals, airports, hotels, museums, office towers, government centres, it offers multiple benefits against traditional roof shingles.
Tilara Polycarbonate Sheets roofing has multiple advantages if used for roofing architecture:
> Better lighting experience
> UV Protection
> Can be given any shape
> Modern look
> Extreme impact strength and durability
> Better insulation
> Eco-friendly material for your roofing architecture
> Weather resistance
Below are some glimpses of roofing architecture ideas in pictures for your commercial architecture projects where you can install Tilara Polycarbonate Sheets.
(Tilara Sheets details are available on https://www.tilarapolyplast.com/ )