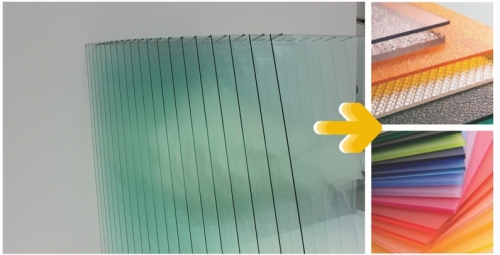 Why glass alternatives acrylic and polycarbonate materials are more popular now
Why glass alternatives acrylic and polycarbonate materials are more popular now.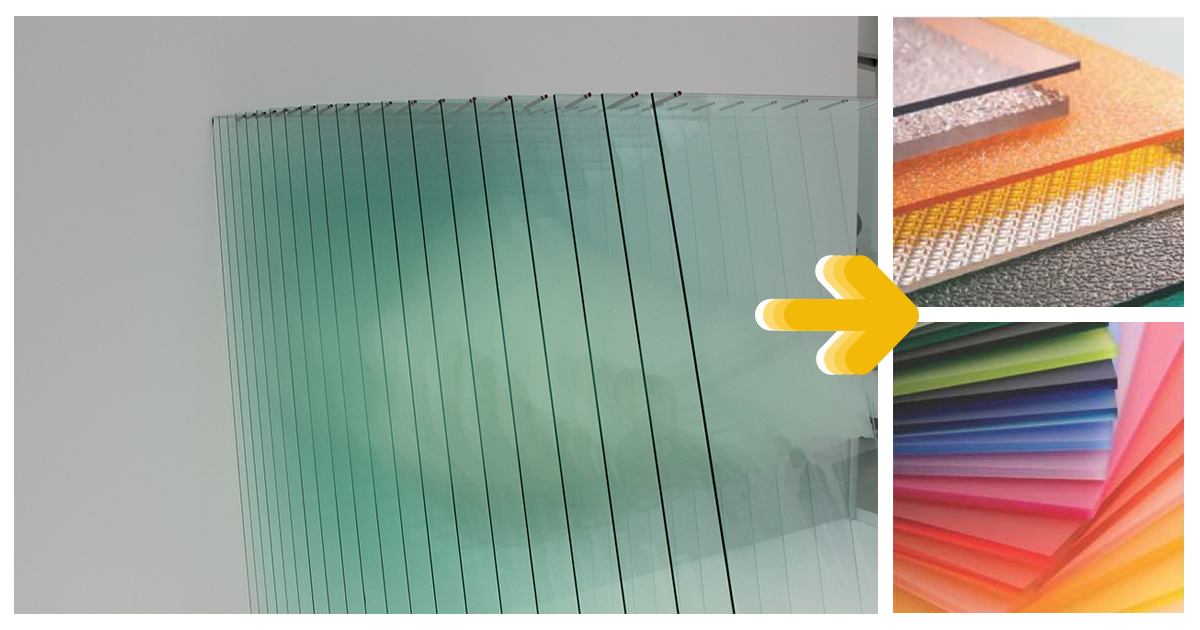 Glass has a history that dates back to 3600 BC. According to Archaeological evidence glass was made in Egypt or Syria. Glass is used for many applications including building and construction, interior design and furniture, automotive and transport, packaging, tableware, etc. Due to many disadvantages of glass as a material, other alternative materials have replaced it in the modern time.
Using glass alternatives like Tilara Polycarbonate Sheets and Tilara Acrylic Sheets are much more advantageous. Below given are the places where you can replace glass and use polycarbonate sheet or acrylic sheet.
| | | |
| --- | --- | --- |
| Where glass is used | Replace with Tilara Polycarbonate Sheet | Replace with Tilara Acrylic Sheet |
| Windows | | ✅ |
| Sliding Doors | ✅ | |
| Drinking Glass | | |
| Automobile Windshield | ✅ | |
| Backlights | | ✅ |
| Mirrors | | ✅ |
| Partitions | ✅ | ✅ |
| Tables | | ✅ |
| Shelves | | ✅ |
| Eyewear | | |
| Building Facade | ✅ | |
| Retail Display Case | ✅ | ✅ |
| Photo Frame | ✅ | ✅ |
The advantages of using Tilara Polycarbonate Sheets and Tilara Acrylic Sheets instead of glass material are as follows:
When you use Tilara Acrylic Sheet in windows it's easier to cut and install. One can cut Tilara Acrylic Sheets in any size they want. Also, windows glasses can be broken easily and it can be dangerous if the glass is shattered. However, Tilara Acrylic Sheets are not harmful as they are shatter resistant. Secondly, the acrylic sheets are less costly than glass.
Using Tilara Polycarbonate Sheets in the sliding doors make it tougher and durable. It has almost the same transparency as glass. Moreover, Tilara Polycarbonate Sheets offer UV protection.
Toughened glass used in backlit glass panels are very bulky in weight. Using Tilara Polycarbonate Sheet or Tilara Acrylic Sheet makes it lightweight. You can use polycarbonate sheets if you want high light transmission otherwise acrylic light diffuser sheet if diffusion is the requirement.
Tilara Polycarbonate Sheet gives elegant looks while Tilara Acrylic Sheet gives a fancy look wherever it's applied. However, glass is old fashioned now.
Glass manufacturing process is very costly and tedious. As a result, glass is more costly than extruded plastic or acrylic sheets. Etching work on glass is tough but etching or laser cutting can be done easily on acrylic sheets.