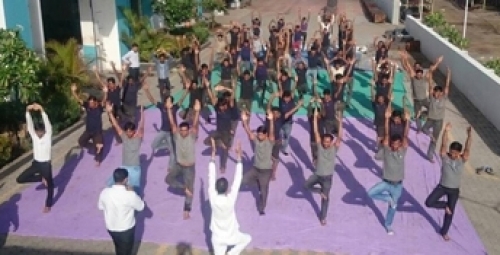 International Yoga Day celebration
International Yoga Day is celebrated across the world on every 21st of June. Yoga is a physical, mental, and/or spiritual practice attributed mostly to India.
We at Tilara Polyplast Pvt. Ltd. celebrate International Yoga Day for better physical and mental health of our employees and keep themselves fit and active. It is also fun for the employees to celebrate the day and help them refresh theirselves.
For more details on the event please visit our facebook page : https://www.facebook.com/tilarapolyplast/photos/a.1469421733278468.1073741828.1390508931169749/1534608866759754/?type=3&theater