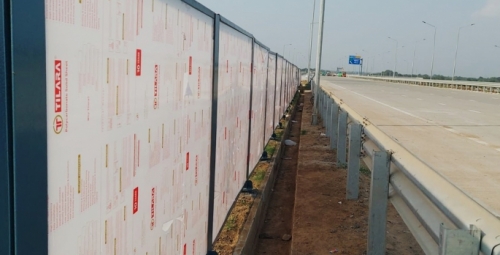 Proud to contribute towards India's road insfrastructure and development
Delhi to Mumbai, India's longest expressway.
We are proud to contribute towards India's infrastructure development.
About 1,82,000 sq ft (almost 170 metric tons) of 8mm Tilara Polycarbonate Sheet are used on the expressway to build sound barriers.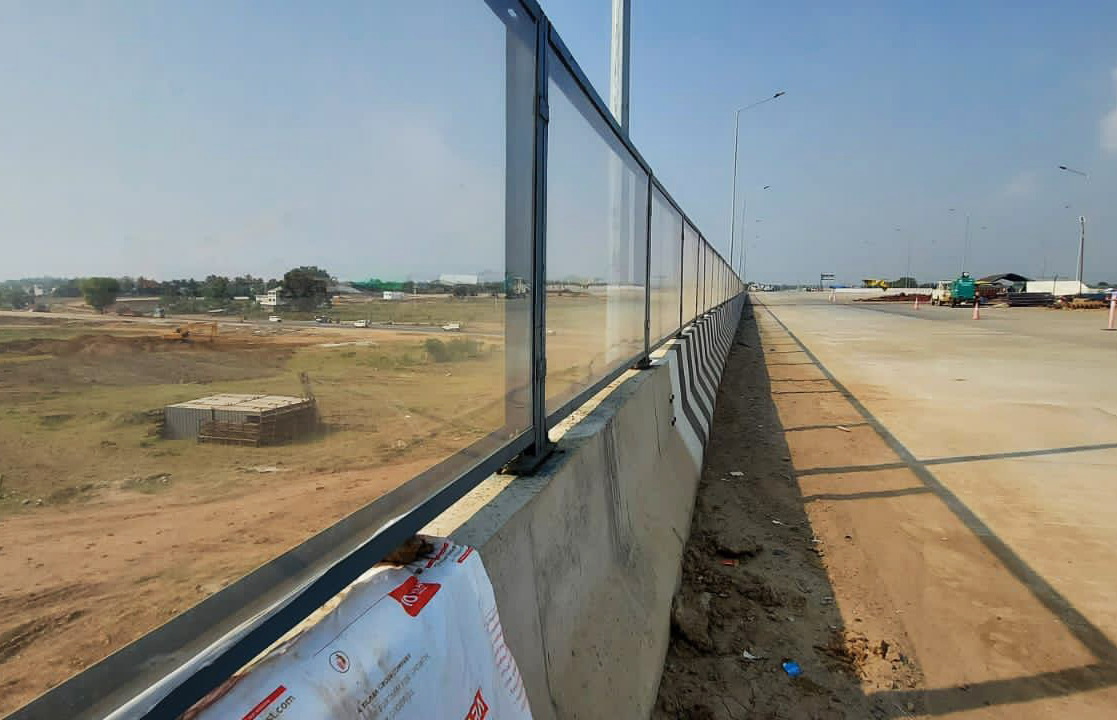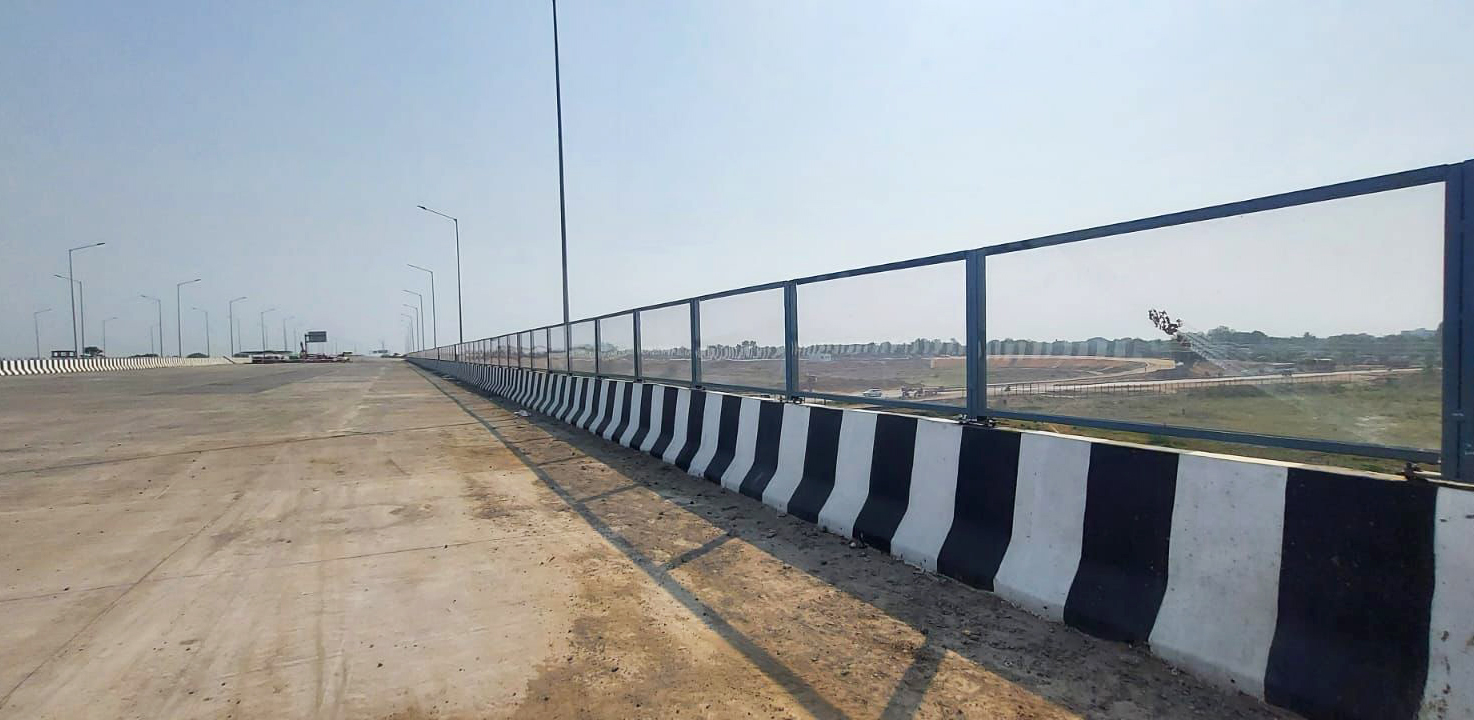 While India is rapidly growing towards developing the most advanced road-network in the world, it's not only about concrete road ways. Augmented developments like building sound barriers to reduce the noise pollution due to traffic on highways, adding trees and various plants along the roadways and emergency response points are few of the examples which can make the infrastructure more advanced.
Tilara Polyplast manufactures high grade materials required for the sound barriers to make international level expressways. Tilara Polycarbonate Sheets is a range of polycarbonate materials used for sound barriers/noise barriers for every type of infrastructure.
Tilara Polycarbonate Sheets' quality and compatibility are tested in our lab before it is used for any application. Apart from noise barriers for highways, Tilara Polyplast has a range of polycarbonate sheet materials for building and construction, agricultural, signage and advertising and other safety guard applications.
For details of the materials and technical specification, please visit - https://www.tilarapolyplast.com/polycarbonate-compact-solid-sheet.html.